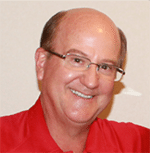 "I want to express how pleased I am with Matthew Rupp of Matthew Rupp Consulting. He and his company recently redid our old web site (Cambridge Family Dentistry located in Wichita, KS). Wow, were we ever pleased. Matthew is smart, easy to get along with, a hard worker, and knows his stuff. I would highly recommend him to any person who wants to see their Internet business take off and bring in more customers."
---
"Patton Termite and Pest Control is one of the largest and most successful pest control companies in the Midwest. We are constantly approached by advertisers, television and radio news stations and phone book companies who claim to have the magic answers to both ranking high on Google and bringing loads of traffic to our website. We have been with Matthew and his team for about a year and are very happy, but at the constant urging of one of my reps, I sent a manager to listen to one of those SEO "gurus" who lecture to groups of business leaders. It was refreshing to hear that he used a competitor's site as an example of what not to do and our site as an example of a company that was doing SEO the "right way." The following week, a local news station offered to run a report grading our SEO in dozens of areas. The scores were fantastic. We actually ranked highest on the report, above two national competitors and two larger local competitors. Their words for us were "whoever is doing your SEO, they need to keep doing what they are doing." We have seen more interaction, feedback and overall bottom-line results since working with Matthew Rupp Consulting. I highly recommend them."
---
---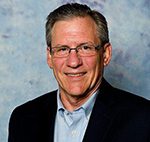 ---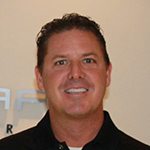 "I really enjoy our monthly meetings with Matthew. He bring a fresh perspective and a great deal of value to the table. I was really surprised at how thorough Matthew has been in all his interactions with Auto Craft. He is truly a part of the team."
---
---
---
"I wanted to thank you for the work you have done on behalf of Midwest Kia. We have already seen outstanding results from your team's efforts. I would highly recommend your services to anyone who is looking to improve their on-line presence and maximize their results while minimizing their costs. Thank you, keep up the good work"!
---
---
---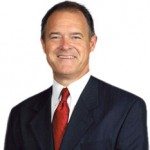 "4Media is a media buying service. We are essentially the gatekeeper for our clients marketing budgets. I found Matthew after 4 years of searching for somebody smart, reliable, and ethical to help our clients with their digital needs. When it comes to web design and SEO I just don't think you can beat the model Matthew brings to the table. He stands behind his work and has a way of delivering value every day. When you talk about online marketing and web design it can easily drag out for months and begs for leadership, Matthew brings that leadership to the table. He just makes the process easy and effective."
---
---
---
"Matthew's extensive knowledge of web and S.E.O., along with the fresh perspective he brought to the discussion, proved to be just what our team of creatives needed. Our new website reflects many of his insights and the performance continues to grow. My hats off to Matthew Rupp Consulting!"
---
---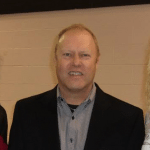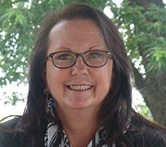 "Matthew is creative, authentic, and truly cares abut his clients success. His passion for what he does comes across in everything he does. We have seen a noticeable increase in business since we began working with him. "
---
---
---
"Matthew had a whole list of ideas on how to take our website and online presence and put them to work for us. He is fun to work with, knows what he is talking about and has the ability to make sense of so many things when it comes to Google and online marketing. We really enjoy working with him."
---
---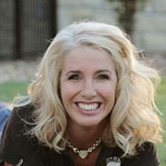 "Matthew and his team have really made a difference in my bottom line. I used to never get calls from my website but now it is a regular occurrence from potential clients all over the country."
Preston Olson
Founder / CEO
gentryinvestigations.net
---
---
---
"Matthew brought a great deal of helpful insight, information, and detail which will most certainly bring us closer to our goals. I am very glad he is on our team"
---
---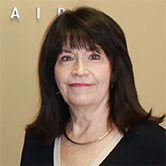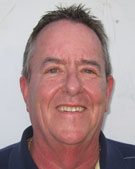 "Matthew is very committed to the success of his clients. He has a knack for taking the complicated and making it easy. He improved our website and is now putting it to WORK for my business!"
---
---
---
"Shortly after I started working with Matthew Rupp Consulting I started getting traffic about setting up private parties and catered events. It's nice to see measurable results so quickly. Thanks Matthew!"
Will Harmon
Larry Buds Sports Bar and Grill
---
---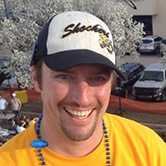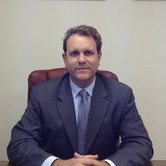 "Matthew is a dedicated marketing consultant who is knowledgeable about Internet Marketing and the best SEO practices based on your business. He is has been as invested in the growth of my company as I have been and has been a valuable asset to the growth of my on-line presence. Matthew and his team are always quick to respond. In the few short months that Matthew and Matthew Rupp Consulting have been working on my website I have seen my page rank and impressions for a number of keyword searches grow by leaps and bounds. Matthew is enthusiastic about SEO and Internet Marketing."
---
---
---
"Matthew Rupp Consulting delivered a great website for a great value. We have switched our business to them and look forward to working with them in the future."
---
---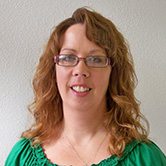 "Cowley County Economic Development wanted to coordinate a marketing series for small businesses. I reached out to Wendy Veatch with Wichita State Center for Entrepreneurship who highly recommended Matthew Rupp as a presenter. Matthew did an awesome job! The attendees to the class represented small businesses and they all received lots of insight and great ideas to better market their business at no to low cost. All of the attendees were very appreciative of Matthew's willingness to help."
---
---
---
" Matthew Rupp Consulting has helped us not only to develop a new site, but to make our organization more visible! We appreciate their hard work to help us realize what potential our site has. Two things make the web valuable to a business: a great site and great placement of that site. Matthew Rupp Consulting does both!"
---
---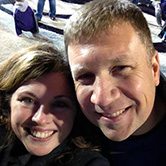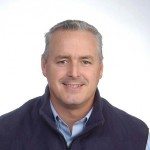 "Matthew Rupp Consulting has given us the knowledge and ability to put our information out quickly and easily. Matthew and his team quickly, efficiently and affordably put a fabulous website together for our clinic."
Dr. John Broderick
New England Health and Wellness
---
---
---
"With Matthew you don't just get a website, you get a relationship. Matthew and his team has done a great job driving traffic to our website."
---
---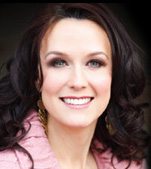 "From day one of my contact with Matthew Rupp Consulting, I have felt that Matthew was committed to building a productive partnership and an outstanding website. His responsive approach put my needs at the foreground, which I appreciated after having a disappointing experience with a different branding/web design firm. I have never been left dangling or left to feel like a lesser client just because mine is a boutique-sized business."
---
---
---
"Matthew was a tremendous help to us by consulting with us to make our website the best it can be.
His insights were tremendously valuable to us and we have already begun implementing them.
He is knowledgeable, professional and will be an absolute asset to anyone looking to take their website to the next level"
---
---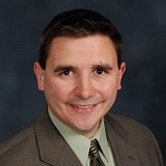 "Matthew is one of the most dedicated entrepreneurs I have worked with. He is always innovating and taking on the next challenge while always finding time to mentor others. Few in the business world get true customer service like Matthew does and he continues to look for ways to strengthen that skill."
---
---
---
"Matthew was referred to us by our IT company and now I know why. We were in a challenging situation with our previous company and under a very tight deadline, Matthews solution was 'out of the box' from anything we expected but just what we needed and got us back on track and with a better long term solution."
---
---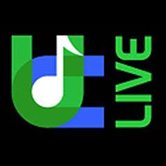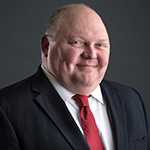 "Three years ago I sat in a seminar at Wichita State taught by Matthew Rupp hoping to gain some insight into this elusive thing called Search Engine Optimization. Matthew and I have worked together over the years and his guidance and understanding has saved my companies thousands of dollars in setting up webpages correctly, plus giving us a roadmap for inbound marketing. If you want your website to be more than a billboard and, instead, an active marketing tool for actual leads, contact Matthew with Matthew Rupp Consulting. His thought leadership and passion is infectious as well as undeniable."
Eric T. Edwards
Director of Marketing and Digital Media
The Lewer Companies, Kansas City
---
---