Welcome back!
In case you haven't been following along, my name is Matthew Rupp and I live in Wichita, KS. I help local service businesses put their websites to WORK. This is the fourth (and I think final) blog post I've created for Discount Auto Glass. My objective has been to shamelessly sell myself and demonstrate HOW I could bring ten times more value to the team at DAG than who they are working with today.
To recap, we started here: https://matthewrupp.com/case-study/discount-auto-glass/ This post talks about the importance of giving each of the nine DAG locations their own "home" on the DAG website. Lumping them all on one page makes it very difficult for Google to recognize them as nine different locations.
Next, I wrote a second post: https://matthewrupp.com/local-seo-strategy-for-dag/ This post talks about the power of long tail keywords, which is a HUGE opportunity for DAG (and all their competitors).
Just recently, I published this bad boy: https://matthewrupp.com/case-study/discount-auto-glass-social-media/ This one focuses on social media and covers how it can be used in such a way that it helps get a LOT more exposure and ideally drives traffic.
Today, we are going to look at the Discount Auto Glass website itself and touch on a few things that I am certain would increase the time visitors spend on their site, lower the site's bounce rate, and increase the number of pages viewed—all important local SEO ranking factors when it comes to Google.
GAME CHANGER #4
In my experience, to create a website that "works" for your business, you have to start with two important questions
Who is your customer?
What is their pain point?
Then, based on the answers to those questions, determine the best way to communicate four items with your website
Who are you?
Why should I care?
Can I trust you?
What's next?
The more effectively (and clearly) you can communicate both questions and answers, the harder your website will work for your business.
TWO QUESTIONS TO START WITH
WHO IS OUR CUSTOMER?
Somebody who needs a new windshield
WHAT IS THEIR PAIN POINT?
They need their windshield fixed with minimal cost and hassle. Keep in mind, that took about 16 seconds to come up with (and is pathetically inadequate). Putting a great deal more time into this would no doubt pay off huge dividends. For example, if women are the largest group of decision makers for this kind of purchase, or if cost isn't a large concern because insurance often pays for it and time and hassle are more important considerations, these would be huge factors in the below items. But let's keep it simple for our purposes here.
4 THINGS YOUR WEBSITE SHOULD COMMUNICATE
Who are you?
Most companies either don't address this at ALL and force visitors to figure out who they are and what they do, or they carry on and on about how great they are and list their degrees, awards, and certificates to "sell" their expertise. People don't buy credentials. They buy what you can do for them.
Why should I care?
To reach your visitors, you need to talk about them. If they feel like they are reading about themselves, you've done your job in showing that you understand and can relate to the customer. Tell them enough about your business that they know you are qualified, and then put the bulk of your efforts into showing them they are dealing with a human being who cares about their problems and helping them find a solution.
Can I trust you?
This is SO important. This is why the "about" page is the most viewed page on the website of every client I work with! People want to know WHO they are doing business with and make sure they appear genuinely knowledgeable, helpful, and friendly.
What's next?
What's next? If we can't measure it, we can't manage it. We have to ENCOURAGE, in every way possible, the people who visit your site to take SOME KIND OF ACTION.
With those 4 items in mind, I found some examples that I think would improve the effectiveness of the Discount Auto Glass website, which is a very important ranking factor when it comes to Google. This is the "proof in the pudding" they are looking for. When Google sends your website visitors searching for "windshield repair" and they stay on your site for 1–2 minutes, look at more than one page, or take some other kind of action, Google tracks this. Any action taken by those visitors is "proof" to them that sending you windshield-related traffic was clearly a good call.
WHO ARE YOU?
Video is so powerful when it comes to keeping people on your site longer. The longer you can keep them on your site, the more likely they will reach out and ask for a quote.
People are impatient . . . and often lazy. If a website presents them with a video, they will often choose to watch it rather than reading the text. In fact, many people are willing to take a few minutes to watch a video, but they are unwilling to spend that same amount of time on a website's written content.
https://glassdoctor.com/dallas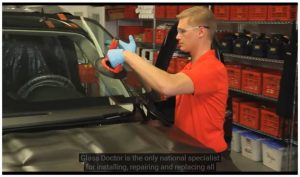 Once again, video can be so powerful – http://www.sunnysideglass.com/
WHY SHOULD I CARE?
Almost without fail, the most viewed page on my clients' websites is the ABOUT page. I think this is a big opportunity for Discount Auto Glass. How did the business start? When? Who started it? Today it's a large, successful enterprise. What helped it get where it is today? What were some of the milestones along the way? That's what a lot of visitors are looking for—that personal connection that makes them feel they can trust doing business with a company.
A couple examples of good About pages
http://www.printingforless.com/About-PFL.html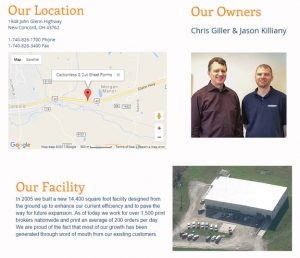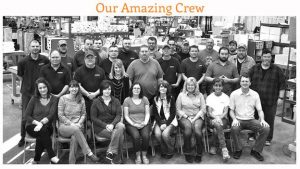 CAN I TRUST YOU?
Logos can be incredibly powerful in helping convey trust. I assume Discount Auto Glass is a part of some industry associations, attends industry events, etc. Any logos that signify relevant memberships, involvement in a group, or participation in an event are worth displaying on your website.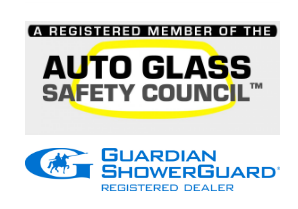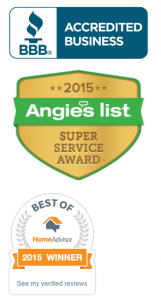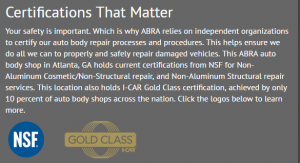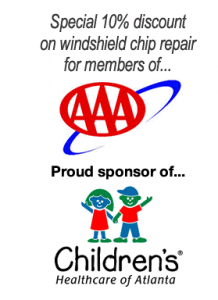 I don't know if DAG is involved in the communities it serves in any capacity, but giving back is certainly a huge opportunity to create goodwill, get exposure for the brand name, and build awareness. AutoCraft is a body shop I have done some work with here in Wichita that has had tremendous success with this. Just think of the thousands of families who have benefited from Make-A-Wish or Ronald McDonald House Charities. For the cost, it certainly wouldn't hurt.
Talk about building trust. This company is CRUSHING it. I admit, when I first read that they have "hundreds of 5-star reviews," my initial thought was, Yeah, right.
But they really do. Take a look.
http://www.superbwindshieldrepair.com/

5.0 stars and 394 reviews on Google!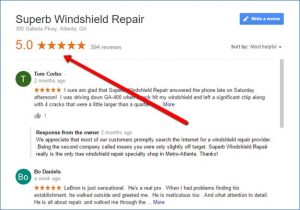 65 reviews on Facebook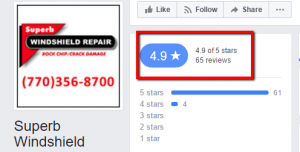 93 on Yelp!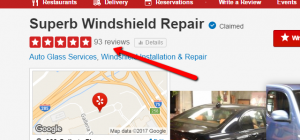 Kudzu 450!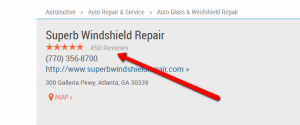 First page of Google shows hundreds more!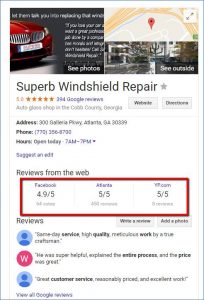 I have NO idea how they are collecting that MANY glowing reviews (I'm going to find out), unless they just have the BEST people in the world, make training an integral part of what they do, and really work hard to build an incredible culture!
They MIGHT be doing something similar to what Discount Auto Glass & Tire is doing here in Wichita.
I visited there about six months ago and didn't have the best experience in the world. The price I was quoted over the phone wasn't the final total because of some misunderstanding with the type of window or heating element in the window or something like that. My issue wasn't the price but the fact that I wasn't called before they went ahead and installed the much more expensive piece of glass. They said they didn't have my number, so I played them the voice mail they had left me saying my vehicle was ready. They did apologize and offered to split the difference with me, which I felt was fair.
Between my son being with me and wanting a "free" can of glass cleaner and this sign on the counter . . .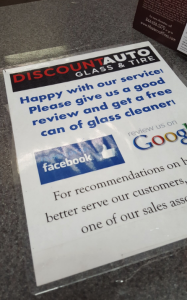 . . . I decided to leave them an honest review about my experience with them.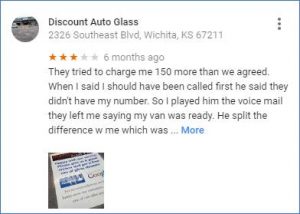 This is my son with the giant can of glass cleaner we received in exchange for leaving a review!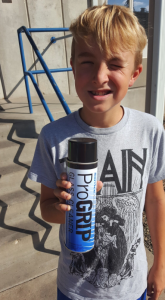 My wife and kids are used to me taking pictures of random signs and buildings I think will be helpful to share with one of my clients. ????
My guess is offering these $1 (my estimate) cans of glass cleaner has done a great job at helping bury what are some pretty rough reviews a few people have left!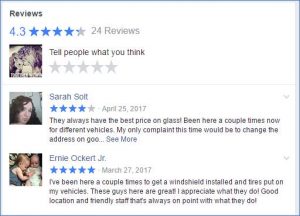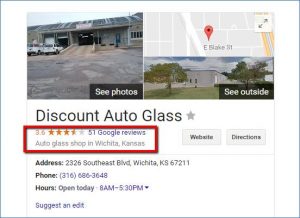 WHAT'S NEXT?
It appears 'what's next' is just the nature of the business when it comes to windshield repair. In looking at over 100 websites, I found very few with any real Call To Action, for example something website visitors can download or learn from that will build trust and lead them to call you. Clearly getting a windshield fixed or tire fixed is one of those items most people put off (if they can) and when it comes time to actually get it done it seems to be a matter of price, location, and availability to get them in.
I love the ideas of coupons: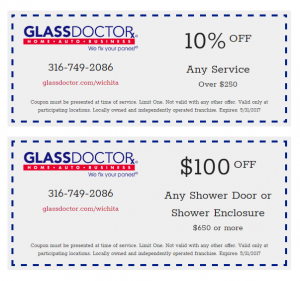 I liked this a lot. One click takes them straight to Google Maps, where they can enter their address and be directed right to the store.
http://abraauto.com/abra-auto-location/auto-body-and-glass-repair-shop-buckhead-ga/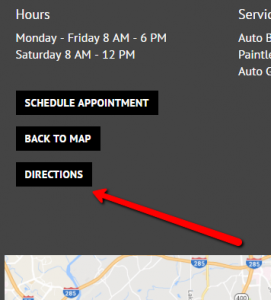 From my personal experience and work with clients, I think somehow showing customers a real person they might be talking to for example could help increase conversion ratio with the DAG website. Let people see that they aren't calling the guy in a van on his cell phone, but they aren't calling a call center, like with Safelight, either.
For example, that's what our goal is with this local exterminator we are building a new website for: https://www.pattontermiteandpest.com/contact-us-patton-termite-and-pest-wichita-ks/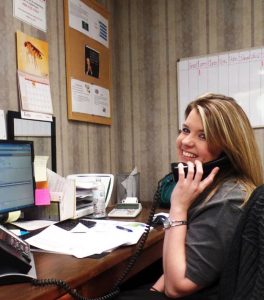 If you can see how these last four posts can help you achieve greater results, then I look forward to hearing from you! I have about 12 more ideas just like these all lined up! I LOVE helping my clients see massive results from their websites.
You can email me at localseo@matthewrupp.com or reach me at 316-285-0729.
Have an awesome week!
Matthew