For months now Google has been stressing the importance of photos in your Google My Business profile (I recently made a video about how important your GMB profile can be).
When I was putting together update reports for my clients last month I noticed something new.
When you are logged into your GMB profile, there is a tab labelled "insights"on the far right hand side of the navigation bar.

If you click on "insights" you can see a wealth of great information from what percentage of your visitors came from an organic visit or a direct visit (typed in some variation of your business name) . . .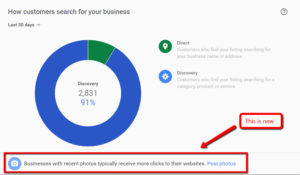 . . . to where your visitors viewed your business on Google.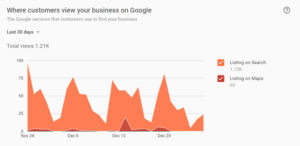 (If you need help setting this up or have a question you can reach us here)
You can also look at what actions those visitors took . . .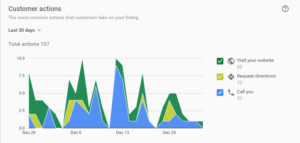 For example, phone calls and when you received them . . .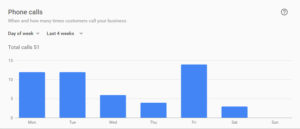 Now all of this information is great, but it didn't come as any surprise. That's what "insights" is all about. But what I didn't expect to see were these two NEW additions . . .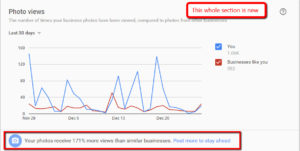 And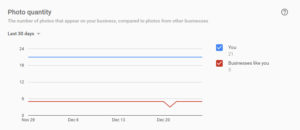 "What is clear is that Google wants you to load more photos. They seem to be offering up ranking gains or increased exposure in return or maybe just more visits because you have photos." – Mike Blumenthal, expert in all things Google
Want to learn more about creating a superb Google My Business listing? Check out this great article: https://searchenginewatch.com/2016/04/18/how-to-optimize-your-google-my-business-listing-expert-tips/
If you found this post useful, please consider subscribing for more. I always share my best stuff with my list first!
In your corner,
Matthew