A
Where it says 'internet marketing' on the globe that will say 'online marketing' and the words around the globe will be buzz words I use all the time (be authentic, tell your story, be helpful, build links, call to action, help others) The fonts in the globe will match the bottom line. The globe ties in with the web. The globe looks good on social media sites, is unique and eye-catching. Will look good on shirts, cards, marketing materials. Might come off like a stock photo and not terribly professional?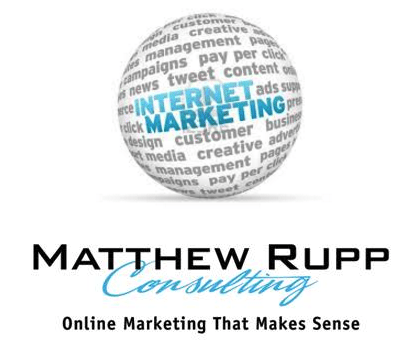 B
This could be some variation of a skyline. Could be in different colors or a generic city (not necessarily Wichita) I like that the city skyline ties in with the type of clients I work with. Dentists, electricians, body shops – businesses that serve their city and not worried about the whole world. Not as 'fun' or creative, I don't think, as the one above. Too boring?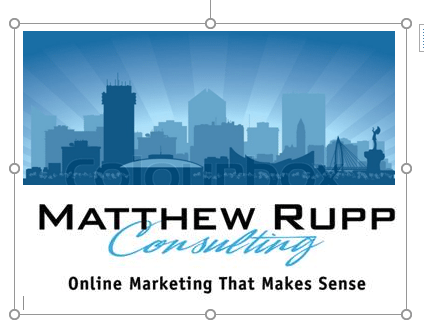 It's down to the wire! Thanks for sharing your two cents. Please pick A or B and thanks for taking the time!
If there is anything I can do to help you please let me know,
Matthew
312-8181