I have the best job in the world.
---
I am going to do something quite difficult with this post. I am not sure either of my parents or any of my closest friends really "gets it" when I try to explain what I do for a living and how I help my clients.
I am going to TRY to clear that up with this post.
Quick story:
In a nutshell, I once owned a party rental business here in Wichita. We had 160 inflatables from bouncy houses, obstacle courses, water slides, dunks tanks, and more. When people called Big Sky Party Rentals, we would ask them how they'd heard about us. Based on our advertising, they could have credited any of the following:
The announcements and banner at a Wichita Wingnuts game
A Thunder hockey game
Riverfest
One of the many nonprofits we donated equipment to
The Wagonmaster chili cook-off
The yellow Pages
An event we held at a school or church
A fundraiser put on by their kid's school
A coupon we left with their friend or family member
That's what the goal was when asking people who called, "How did you hear about us?" We wanted to know which form of advertising was most effective at promoting our business and bringing in customers.
Almost without fail, the question was taken as, "How did you find us online?"
We would get answers like:
"I still use AOL."
"I use Yahoo."
Most people, of course, said, "Google."
This was what really opened my eyes to the importance and power of Google. With every customer response, I became more aware of the true magnitude of how MANY people were using the web to do research and determine whom to do business with.
This realization was the catalyst behind the endless hours I spent learning what local SEO was, how to do it, how not to do it, and who was doing it well and really producing results.
Over the course of the next year, the trend of people using their phones more often and to do more things continued to grow. The Yellow Pages were no longer as important or effective as they had been for years. Marketing had changed in a fundamental and profound way. In order to run my business better and more easily serve my customers, I taught myself how to get my site to the top of the Google search page.
I saw LIFE-CHANGING, TREMENDOUS results from this. Insane growth: 300% increase in sales with lower expenses.
Imagine ranking at the top spot on Google for dozens and dozens of the highest value keywords (keywords are the words that people type into Google when they are searching for something), in the top three for many others, and on the first page for 100 other popular keywords. Those were my results! In my twenty years of being an entrepreneur, I had never experienced anything like this. The phone just RANG and we were spending nothing on advertising. Not a penny.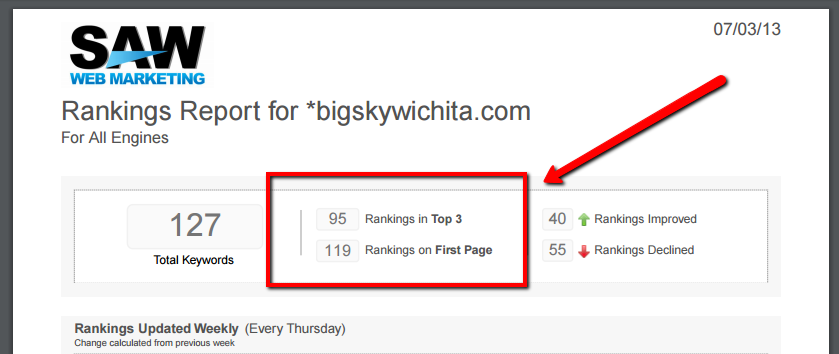 If you have ever spent money on Yellow Pages advertising, you know how painful their sales pitch is when it comes time to renew your ads. Now imagine being able to endure that sales pitch and then show them (using THEIR tracking number) that you received only 214 phones calls in an entire year compared to 16,000 visitors to your website, which resulted in almost 2,500 online leads with contact information to follow up on. The difference was maybe a couple dozen sales from the Yellow Pages vs. hundreds of sales from our website.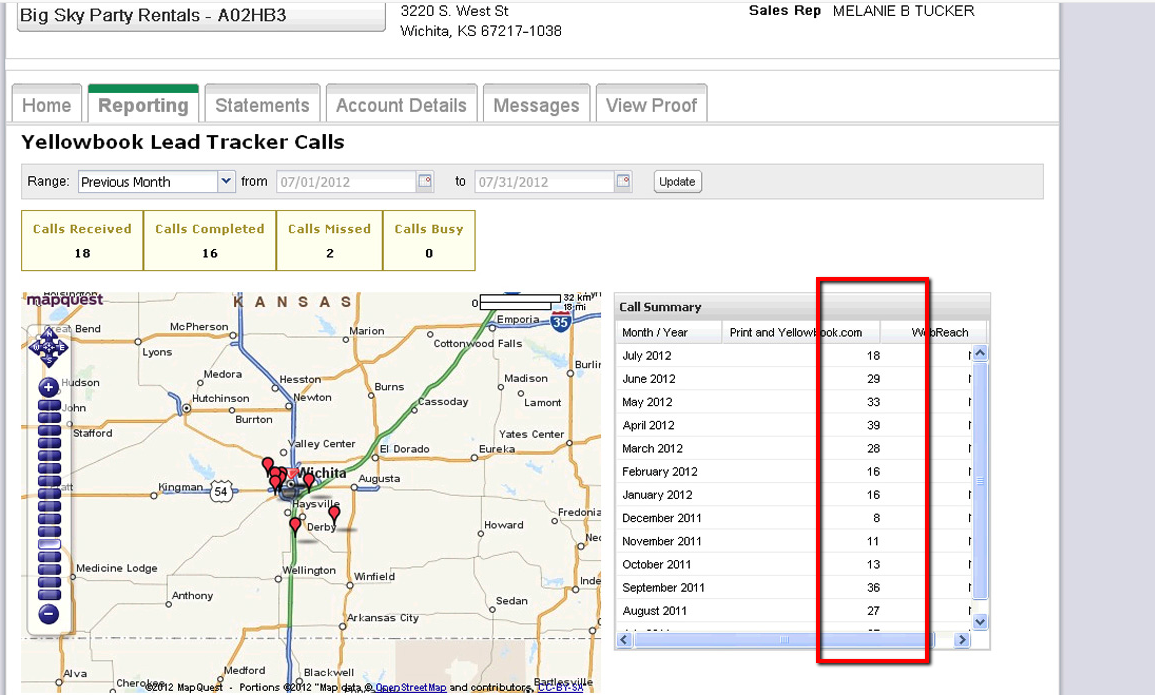 During that same period of time, we received 11,719 visitors to our website. That is 11,719 unique visitors (meaning they had never been to the site before). And we had 16,077 visitors total.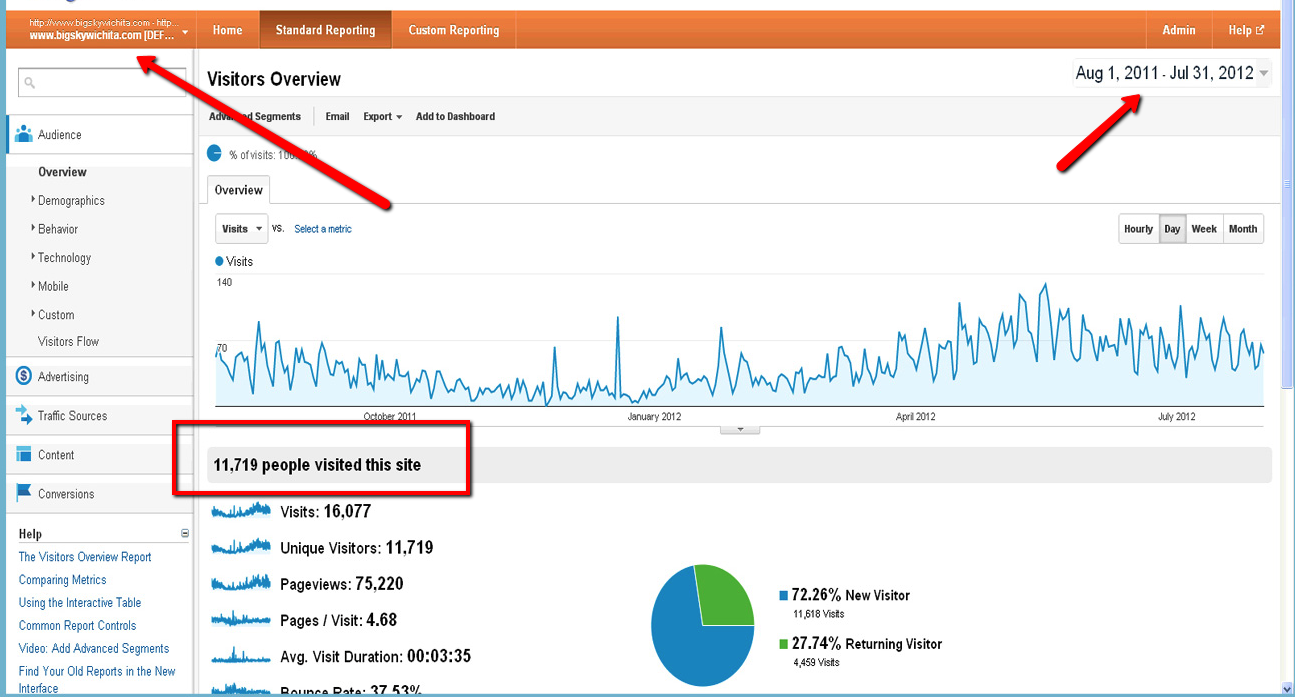 Once I realized how powerful this was for my business, I offered to help a friend of mine improve the traffic and rankings he was seeing just to see if I could do the same thing again. It took a 2-3 months but when he called me super excited about the calls he was getting I knew this was something I wanted to pursue full time. That's how Saw Web Marketing was born. (The name comes from Skyler, Aiden, and Will, my three boys.)
I sold the party rental business. I will be happy if I never see an inflatable again in my life.
(If you visit the About page of my site, I break this story down in more detail.)
That, in a nutshell, is what I do now: I help my clients realize that same kind of success with their online presence.
Today my mission is to help my clients achieve that kind of success online.
If you run a service business that serves your local area and would benefit greatly from being at the top of the search engines, I am willing to bet three things are true:
You have no idea what search engine optimization, SEO, PPC, conversion optimization, or responsive means. THAT'S OK. I can honestly say I have never met with a prospective client who fully understood any of them! You are in good company, trust me.
Even less than your understanding of those things is your desire to understand them. I don't have a single client who has ANY desire to learn what they mean. SEO is confusing. It's constantly evolving. And it's true: SEO is MESSY!
Feel free to check out this blog post that explains what search engine optimization (SEO) means.
You are literally bombarded by nonsense claims of tons of leads and website traffic, guarantees, sales pitches, free trials, text messages, cold calls, free listings, phone calls, and emails, all promising a quick, easy solution to making your phone ring off the hook with warm leads. (I get the same calls and emails.)
That's where I come in.
I am a guide for my clients.
Your passion is your business, your team, your customers, and your goals. You don't have time to interpret the flood of nonsense that gets thrown at you when it comes to marketing online.
Sometimes helping our customers is as simple as interpreting something into "plain English."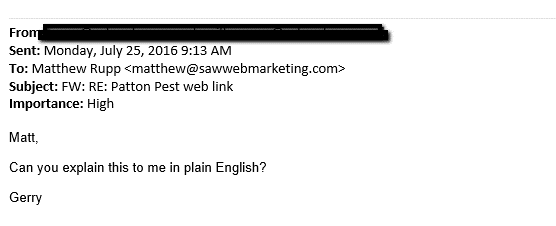 Sometimes it's showing our clients' staff how to make simple changes or update their websites themselves so they can save time (and money).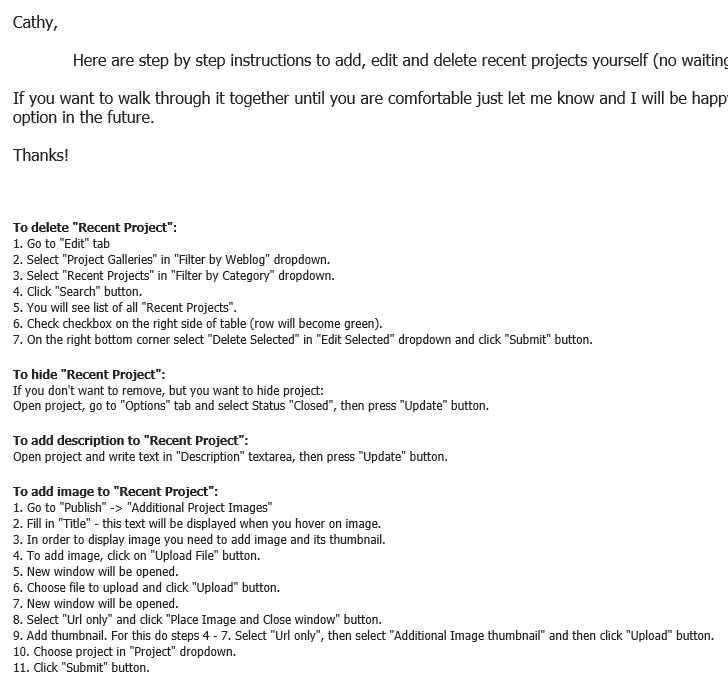 It might even be sharing really cool tools (like Canva) with our customers so they aren't spending a bunch of money on something somebody on their staff can easily do. In fact, some of our clients send us examples of things competitors are doing and we help them figure out how to do the same activities for free or at very low cost—but with the same big results.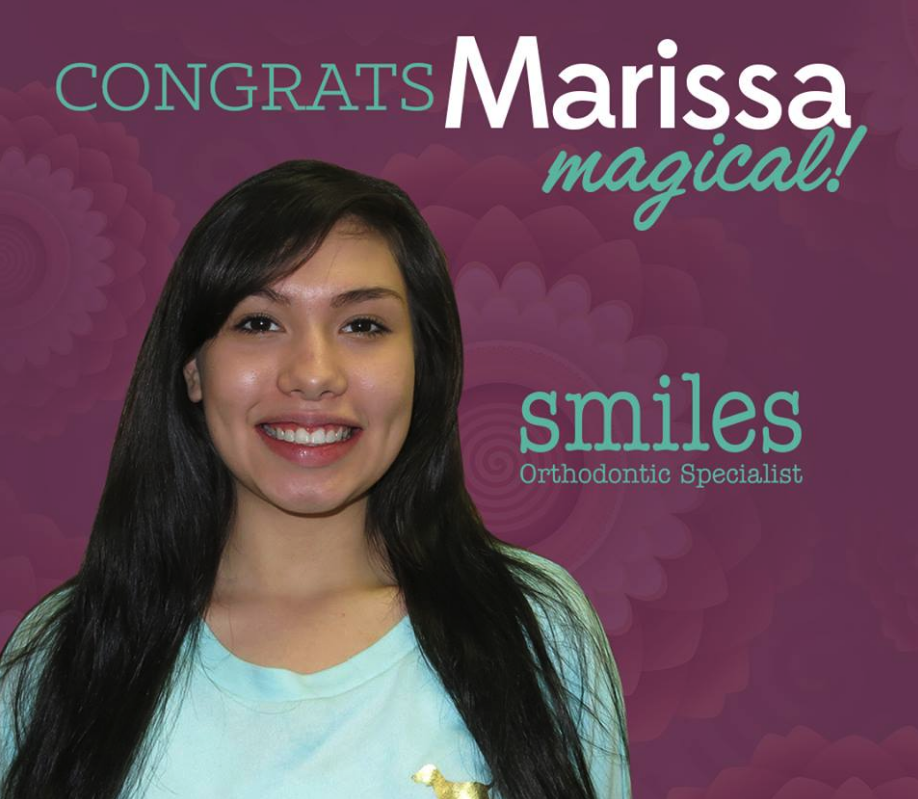 Part of our job is making sure your website is user-friendly and gives your visitors what they are looking for. For example, the "virtual tour" was a big success for Treescapes.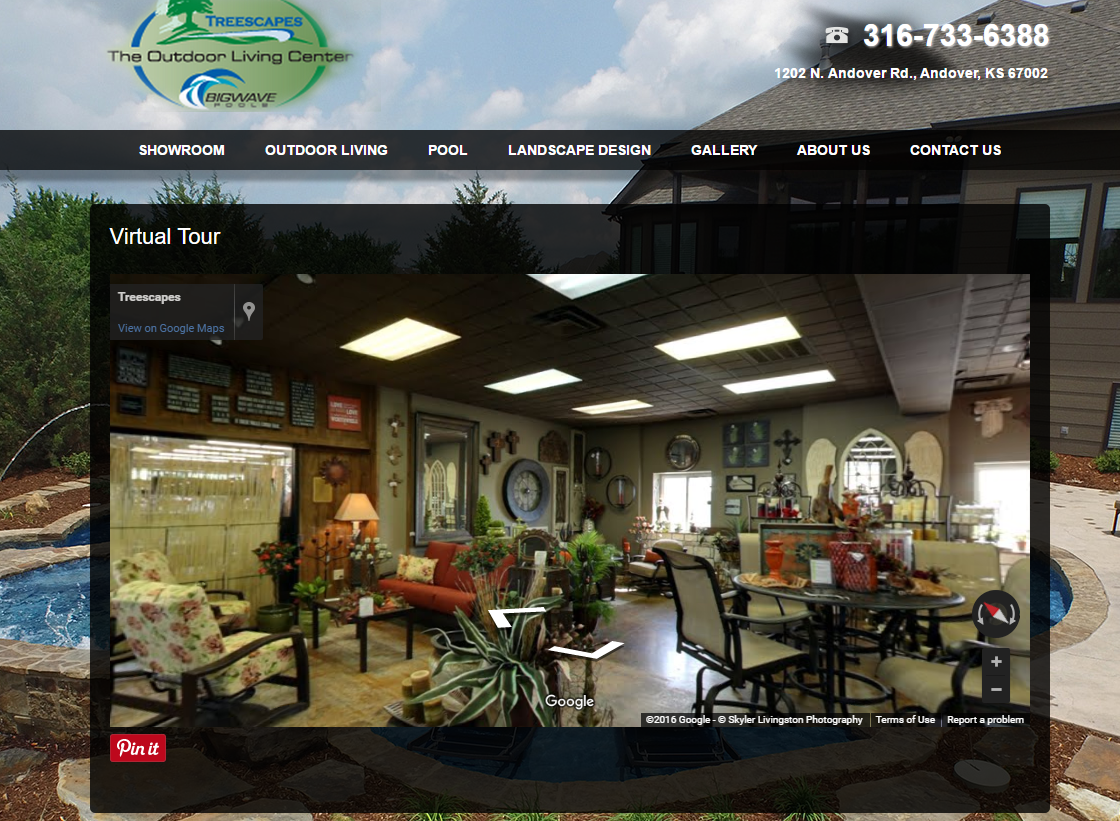 Our help might even come in the form of a nicely staged photo of a clean-cut technician (in a uniform and a clean company truck) talking to a customer with her little boy beside her to convey that Patton Termite and Pest is a professional organization you can count on.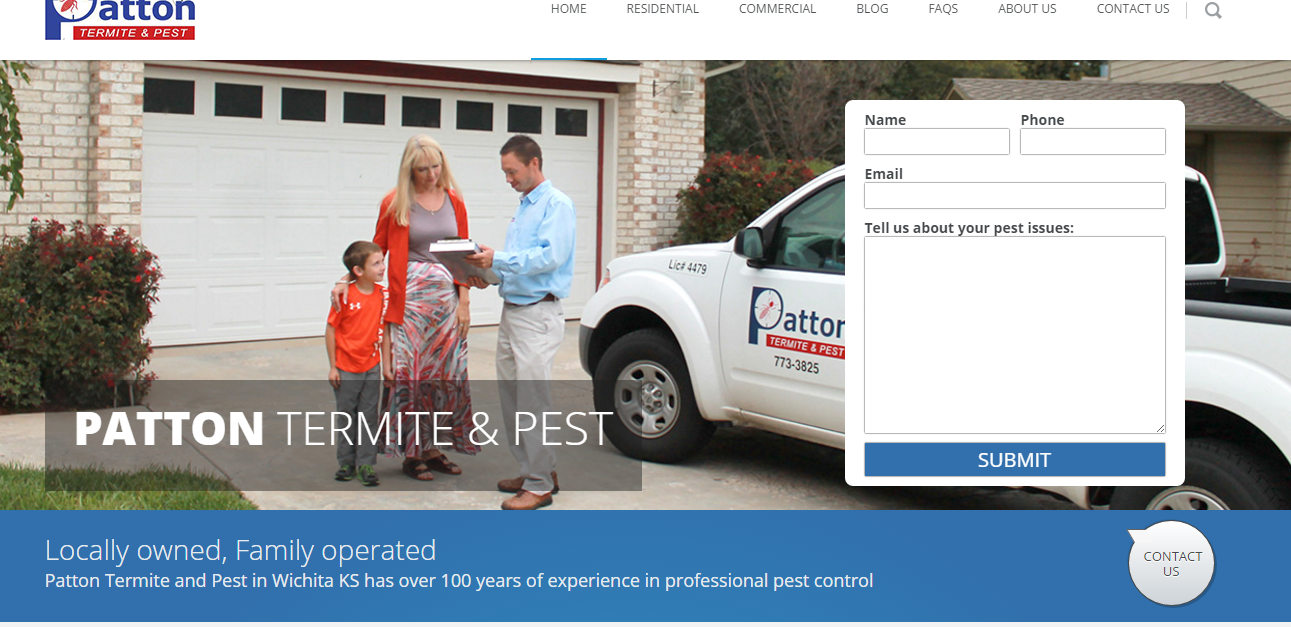 Meet the Team
Since I started Saw Web Marketing back in 2012 (I changed the name to Matthew Rupp Consulting in 2016), I have added some very talented independent freelancers from around the US: An exceptional developer, two writers, two project managers, and a graphic designer make up the team.

Ranking well on Google isn't a quick fix. It is involved, is very technical, and requires work. Anybody who tells you otherwise just wants your money.
That's where my team and I really shine.
All my advice, all the work my team and I do, and all the time we spend with your team are focused on one thing: helping your business dominate the search engines for years to come.
We focus is on growth, leads, conversions, and sales. Marketing isn't just making a pretty website.
Marketing requires results.
So how do we go about producing those results?
We ask questions. We make a plan. We learn about your business and WHY your business deserves to be #1 on Google. Everything we do is geared toward bringing you results. We constantly ask ourselves:
"How will this help us get you where you want to go?"
This is the cornerstone of our business: We take the time to understand what you're trying to accomplish because we want a long-term relationship with our clients.
While it's common (and easy) to save our clients time and money with all of the work I've already described, our real focus and passion are on the nitty-gritty of what will:
Increase our client's chances of being the #1 result when somebody searches for something related to their industry
Increase the number of people who visit their website
Help convert those visitors into actual phone calls, visits, and leads
That's the bottom line at the end of the day: helping you grow your business.
When we aren't taking care of something a client asks us to do, we are busy checking off items from an enormous list of SEO-related tasks I have compiled since I started this business in 2011. This covers everything you can imagine, including:
Getting organized
Identifying our audience
Keyword research
Citations
Link building
Optimizing website pages
Creating useful, engaging content
Promoting content
Technical aspects of SEO
Increasing traffic
Outreach
Google Console
Google My Business
Analytics
The results speak for themselves.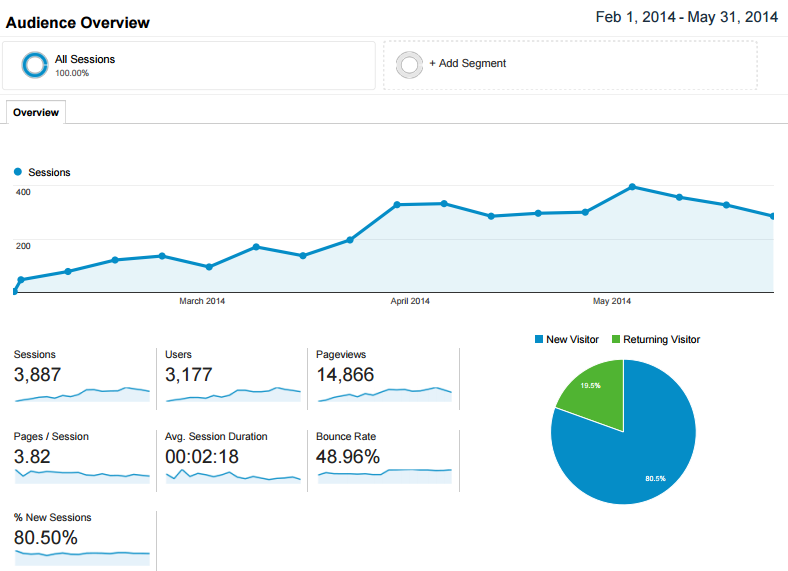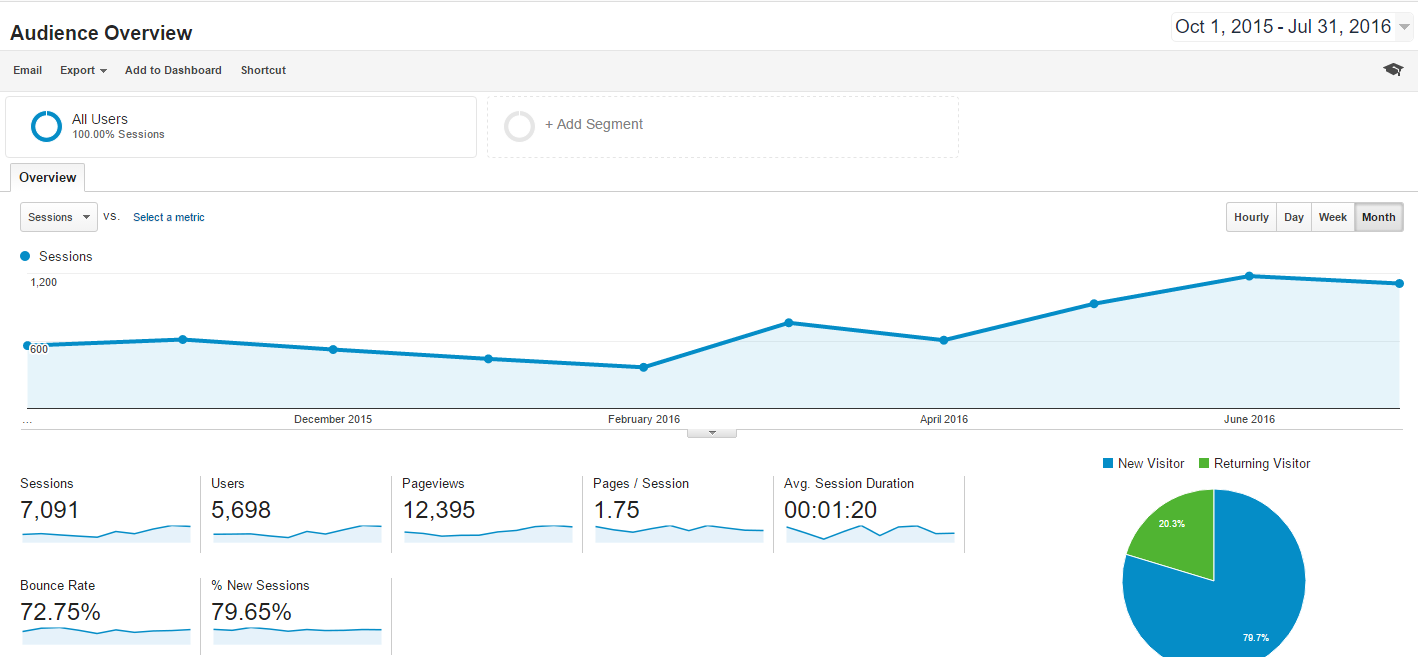 I believe I have had the success I have had because I speak the same language as my clients. I have built four companies from scratch during the last 20 years. I know the pressure of making payroll and taxes and dealing with employees (and customers) that make you want to bang your head on your desk. I know how lonely it can be. I know how much RESULTS matter.
This is my passion. I want my clients to rest easy knowing my team is working hard for them.
You don't have the time, the energy, or the brain power to devote to marketing your business online. I bring my experience, a focus on results, and the team you need to the table. We get the work DONE so you can focus on your highest priorities.
If you think my team and I might be right for you, I would be happy to put together a quick plan of 5–6 of the highest priority items that I am certain would improve your traffic and rankings.
If you are interested, you can drop me a line here.
In closing, I'd like to share a few comments from clients we have worked with in the past: